Our Annual General Meeting will be available to view on Sunday, February 28 at 1:00pm.
We invite you to watch this Premier together with us as a church community.
CLICK HERE TO VIEW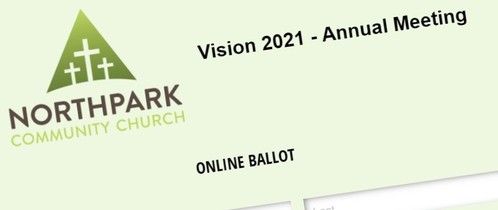 NORTH PARK MEMBERS ONLY

When you receive your membership package in the mail,
please follow the directions provided to vote online
prior to our meeting on February 28.





JOIN US ON FEBRUARY 28, NORTH PARK!